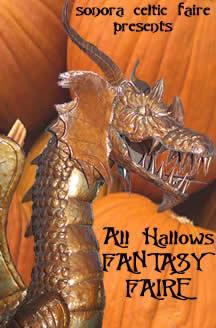 All Hallows Fantasy Faire
Keeping in the All-Hallows tradition this year, the dead will be celebrated like never before! The Faire is deeply rooted in the beliefs of the Celtic people, but combined with all the fun and excitement of a modern Halloween.
Sat, Oct 23, 2010 11:00 AM (PDT)
Mother Lode Fairgrounds, Sonora, California
This event ended Mon, Oct 25, 2010
Mother Lode Fairgrounds
220 Southgate Drive
Sonora, California 95370
There are no additional details for this event.
Location
Mother Lode Fairgrounds
220 Southgate Drive
Sonora, California 95370