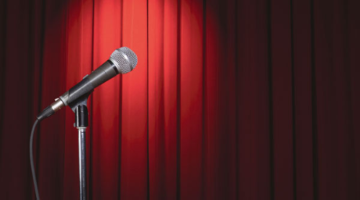 Stand-Up Comedian - Rick Montgomery
Picking on Everybody
Fri, Mar 16, 2012 7:00 PM (CDT)
Church of the Harveest, Evansville, Indiana
This event ended Fri, Mar 16, 2012
Church of the Harveest
7825 Oak Hill Road
Evansville, Indiana 47725
Rick Montgomery will be performing stand-up comedy on March 16th @ 7:00 pm. This event will take place at Church of the Harvest (7825 Oak Hill Road, Evansville, IN).
Tickets are $8 in advance and $10 at the door.
A portion of the proceeds will benefit Haiti Mission work.
A comedic "roast" of the Church of the Harvest members will follow the main show and is scheduled to start at 8:30 pm.
Seating is limited, so please arrive early.
For further details, please call (812) 598-5990.
Location
Church of the Harveest
7825 Oak Hill Road
Evansville, Indiana 47725