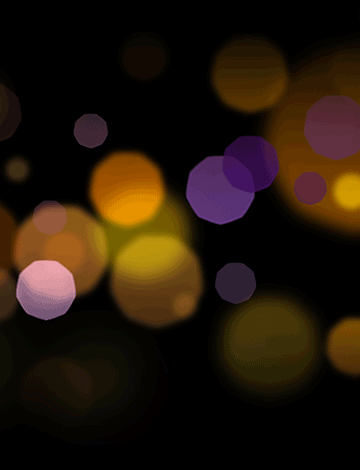 Deadwood Saloon Mystery Dinner by Woman's Council of Realtors Sierra Vista
Night of Mystery, and Mayham in the Wild West
Sat, Nov 14, 2015 5:30 PM (PST)
Deadwood Saloon Mystery Dinner, Sierra Vista, Arizona
This event ended Sat, Nov 14, 2015
{{ directions }}
Deadwood Saloon Mystery Dinner
2047 South Highway 92
Sierra Vista, Arizona 85635
What this is all about!

Mystery Dinner at the Windermere Hotel's Deadwood Saloon.
It is a dinner .When you arrive for dinner the Poker tournament has already finished. There is an "Open" bar for your Whisky.. and free sarsaparilla!
It is a night of entertainment and music.. played by the "Fry Town Toughs"
There will be dancing and a Mystery Murder during dinner.
There are two kinds of guests.. Players and Non-players.
Players ask for and are assigned a character...they get a one page description as to who they are and how to behave, with suggestions on dress at the bottom. See list at bottom of page. The Best Characters go fast!
When Players arrive for dinner, they will get a name tag (so everyone Know who they are), a bag of money, and two envelopes: an "A" envelope and a "B" envelope
If you read the invitation is states "Use your Money Creatively" Bribery and blackmail are two of the most common uses.
The "A" envelope gives you information about other players and yourself to use immediately!
The person murdered will not know that they are the victim until they open the envelope. He He.
Same with the Murderer!!
After the Murder (sometime during dinner) everyone will open the "B "envelope. More interesting information and time to solve the who done it!!!
Prizes will be awarded for the evening efforts". There are four categories for Prizes:
Best Dressed
Best Performer
Super Sleuth
Most Money
Everybody gets to vote! Could be Multiple Prizes...


It's the 1st Annual Deadwood Poker Tournament Party!
For weeks, people have been pouring into the small western town of Deadwood
for the biggest poker tournament this side of the Mississippi.
From outlaws to marshals and saloon girls to southern belles, everyone
has made this small western frontier town THE place to be.

A celebration party is planned at
the Deadwood Saloon to award the prize money for the tournament
and to celebrate what is hoping to be a very financially
successful venture for the saloon.

With a smattering of bandits, bankers, saloon girls, sheriffs, gamblers,
east coast debutantes, and of course a few of the locals,
this is guaranteed to make for a very interesting evening indeed.

You would be a fool to miss this celebration!

So read the rules below… and then the Deadwood Gazette to get a better idea of what is going on….
Rules: Deadwood Saloon
Whether this is your first murder-mystery experience or your fortieth, each murder-mystery experi­ence is different and has different rules pertaining. Here are some tips to review to help make sure the night is an unforgettable experience.
1) Read Your Character Sheet—This contains your identity and all the information you will need to play your part, including acting and dressing tips.
2) Don't Reveal Everything About Your Character-while there are many things that everyone needs to know about you, there are some things that should remain secret. Use your discretion as to not give too much away—you may find out at the party that you are the killer indeed!
3) Dress The Part—It's a proven fact that the more into character you are, the easier it will be for you to truly enjoy all the aspects of the night. In addition, it adds to the excitement, the photo opps, and your chance to be voted best dressed. Please see www.nightofmystery.com for ideas on costumes.
4) Review the Gazette-Included in this invite will be The Deadwood Gazette. Review this gazette for it includes background information (such as the other characters attending the party) that may come in useful the night of the party.
5) Use Your Money Creatively—upon arrival, you will receive $500 to spend any way you. choose. Bribery and blackmail are two of the most common uses we found (and highly encouraged). The wealthiest player at the end of the night will also receive an award for their ability to turn a profit throughout the night.
The Main Player or Roles:
Detailed information on your role, attitude, and dress:
Harry High-Stakes—Saloon Owner. As the organizer of this grand event, Harry has a lot at stake if it is not successful!
Henrietta High-Stakes—Wife to Harry High-Stakes. Spending less and less time at the saloon lately, could Henrietta be into something or someone else?
Gambling Jack—Gambler. The best hand in poker either side of the Mississippi, Jack has not lost a major tournament in the last five years. Until now.
Anna Belle—Wife to Gambling Jack. Known as her husband's good luck charm, some say Anna Belle is the reason Gambling Jack never loses.
Mitch Maverick—Traveling Businessman. As the winner of the tournament, many question how a businessman could have such great card skills. Could Mitch be the next poker phenomenon?
Holly Hickok—Gambler. A real southern belle with a flare for poker, many wonder what a girl like Holly is doing in the Wild West?
Clay Coldwell—Gambler. A once known poker-great, Clay may no longer be lucky in cards, but he may be proving to be lucky in love.
Montgomery Money—Land Investor. Arriving just this last night, word is Montgomery has his eye on purchasing the saloon and is using this traveling opportunity to seize it.
Elizabeth Money—Wife to Montgomery Money. Although Elizabeth has been here scouting land prospects for her husband all week, she is still not used to the rough and rugged ways of the West.
Minnie Money—Debutante. As the sheltered daughter of Montgomery and Elizabeth Money, Minnie's first trip out west has been an adventure that has taught her a lot about the wild ways of the West and the people it breeds.
Banker Bob—Bank Owner. After the Bank of Deadwood was robbed earlier this week, Bob suspects the culprit is someone in need of ante money for the poker tournament. Will Bob take justice into his own hands to punish the bandit?
Banker Bonnie—Wife to Banker Bob. Desperate for Bob's attention, Bonnie will do anything to get it. Anything.
Jesse Wales—Outlaw. Is Jesse here to meet up with old acquaintances or is this purely a business trip?
Poker Alice—Poker Dealer. Alice makes her living dealing cards at the saloon, but could she be hiding more than her love for her favorite bartender?
Sheriff Sam—Deadwood Sheriff. Although Sam is considered the law enforcement of this town, it has been said the only way to get anything 'enforced' is by padding Sam's wallet.
Marshal Dalton—Federal Marshal. The Marshal was assigned to Deadwood to insure that there is no unlawful activity at the poker tournament. With outlaw rule becoming the way of the West these days, it is time the federal government put some order into place.
Sally Starr—Saloon Girl. Because of Sally's strong allegiance to both Harry and Henrietta High-Stakes, Sally will see to it that the saloon thrives at all costs—but what price is too high?
Taffy Garrette—Saloon Girl. Taffy is the eyes and ears of the saloon, someone who might know a little too much about what is about to go down.
Black Barbara—Outlaw. Barbara has been in town all week and no one knows quite why.
Billy-The-Bartender—Saloon Bartender and Bookkeeper. Billy knows the saloon life from every side of the coin and has his own suspicions about who is holding the saloon back from succeeding.
More roles that are not fully named, but still have descriptions and dress:
1) Saloon Girl A: Female 8) Saloon Girl E: Female
2) Gambler A: Male 9) Patron of the Saloon D: M or F
3) Saloon Girl B: Female 10) Traveler to Deadwood B: M or F
4) Gambler B: Male 11) Patron of the Saloon A: M or F
5) Traveler to Deadwood A: Male 12) Saloon Girl D: Female
6) Saloon Girl C: Female 13) Patron of the Saloon B: M or F
7) Patron of the Saloon C: M or F 14) Traveler to Deadwood C: M or F

MORE INFO http://www.murderatthedeadwoodsaloon.com/
Night of Mystery inc - www.nightofmystery.com
Location
{{ directions }}
Deadwood Saloon Mystery Dinner
2047 South Highway 92
Sierra Vista, Arizona 85635